Express Your Personality
Eyewear is more than just finding a pair of glasses and putting them on. Your glasses should fit properly, help you see clearly, and express your unique personal style at the same time. When choosing eyewear, having quality choices makes all the difference.
Stop by our practice to try on a wide variety of frames from reputable brands and find the style that suits you best. Schedule your visit to find your prescription and the right frames for you.
Why the Right Fit Matters
Finding the right fit is crucial when it comes to your eyewear. The right fit ensures your frames don't compress your head and cause headaches while optimizing your prescription's effectiveness. The distinct blend of style and comfort makes your frames unique to you.
When we fit your frames, we take 3 primary measurements into account:
Lens width: the size of the glass lenses in your frames to provide you with the ideal visual field
Bridge width: the distance between the lenses where the frames sit on your nose
Arm length: the distance from your temple to the end of the frame arm that goes around your ears
After taking these critical measurements, we can curate a selection of frames to suit your desires so you can try them on. From titanium to plastic and classic black to tortoiseshell, we have a wide selection of styles, shapes, and colors to choose from.
Safety Glasses
Many people underestimate the importance of eye health. Every day, about 2,000 workers have a job-related eye injury that requires medical treatment. About one-third of those eye injuries are treated in hospitals and more than 100 of those result in one or more days of lost work. Fortunately, most of these injuries can be avoided with a high-quality pair of safety glasses with impact-resistant lenses.
Prescription safety glasses can only be considered protective eyewear if they meet requirements established by OSHA and the American National Standards Institute. At Wink Eye Care we are proud to offer a variety of safety glasses for all your family's needs that comply with both institutes' standards.
Discover Our Brands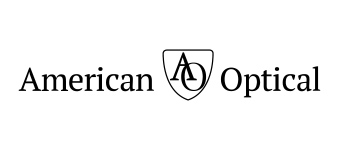 American Optical
The oldest optical company in American history, AO has been crafting eyewear since 1833. They created the first aviator and today, their products are still made in America, crafted at the company's Chicago factory. Pilots, Presidents, and NASA space crews have worn the brand. Lasting style and carefully engineered comfort are hallmarks of AO.
Cote D'Azur
For the modern and sophisticated woman, Cote D'Azur eyewear offers ample selection in style, color, and shape. From classic cool to crazily-chic, a Cote D'Azur frame is sure to help set your own personal style.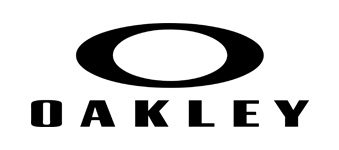 Oakley
Oakley invents each new product with a design philosophy called sculptural physics: the discipline of solving problems with science and wrapping them in art. Supported by an infrastructure that includes the latest tools of technology, Oakley engineers and artisans continue to expand the American company's array of product categories.
Find Your Frames
We're excited to find your new favorite eyewear together. Here at Wink Eye Care, we believe your frames help you introduce yourself without saying a word. Book your visit today to discover your next pair of glasses.